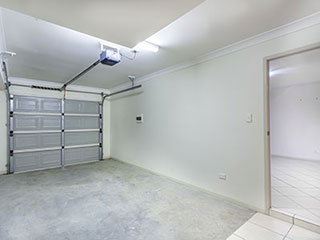 Door Openers & You
Without all the electronic mechanisms that are attached to your garage door, it would be near impossible to lift this heavy behemoth every time you need to get your car out. Even with mechanical assistance, it still is more convenient to just have to click a button instead of manual operation. Let us help you maintain that level of convenience with our installation, repair and replacement services for garage door openers.
Installation Of Garage Door Openers
The type of opener that you choose to install in your garage will depend on your personal needs and preferences. One of the main criteria for the selection is the noise that a particular operator emits. If you want to have a garage with the lowest possible levels of noise, then you should look into getting a belt-driven Liftmaster or other similar, competing brand. Another criteria for choosing an operator is its weight capacity which is usually measured by horsepower. Heavy, double doors will require door operators with stronger horsepower.
Replacing Your Opener
Your opener is designed for many years of reliable service. Sometimes, however, there are circumstances that shorten the functional life of an opener. Neglect plays a big role and when your opener malfunctions and stops working, it may be time for a replacement. We have replacement openers for most brands and models. That is, if you prefer to replace your old one with the same model operator. If you want, you can also take a look at our inventory of garage door openers so instead of going for the same, you can go for an upgrade.
Doing The Repairs
When openers malfunction, there can be a host of possible reasons. The circuit board may be fried. The teeth of the gears may have been ground smooth or it can even be that the batteries for the garage door clicker may be dead. For all of these reasons and more, we have the solution. Call our company today for reliable help. We service everything from electronic malfunctions to mechanical parts repair and replacement.
Contacting Our Experts
If you're looking for the best installation, repair, and replacement services for the operators in your garage, then look no further. Call our experts at Garage Door Repair Apopka now for the best service around!
In addition, count on us for:
Liftmaster Garage Door Maintenance
Door Opener Troubleshooting Services
Broken Spring Replacement & Repair